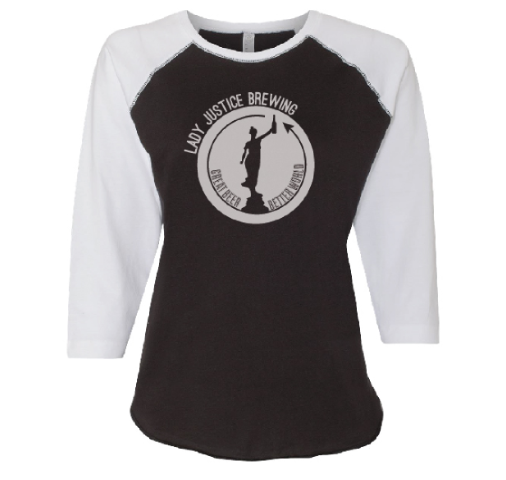 Baseball Tee
Batter up! Whether it's baseball or pancakes, we support all batters. Grab this lightweight 3/4 sleeve shirt for when you can't decide if you want a t-shirt or a long sleeve tee. Cotton/poly blend with contrasting black and white will show you love Lady Justice Brewing and all things semi-sleeved.
Molly is wearing a small.
Are we out of stock on a product you want? Send us an email at info@ladyjusticebrewing.com with the style and size you want so that we can be sure to add it to our next merch order.